Discover how to love and lead your family well and biblically. A podcast hosted by Dr. Corey Gilbert featuring issues important to building healthy marriages and families from a biblical worldview. Dr. Gilbert has a heart for marriages and families that honor God and one another. He interviews other experts, those with personal stories, and even uses his own kids to model hard conversations. He Interviews real people that overcame! He is the Founder and Owner of the HealingLives Center: A Center for Sex, Trauma, & Marriage Education and Transformation. Dr. Gilbert is author of 2 books and the Creator of the Trauma to Transformed Program, the Going Beyond The Talk Program, and the Healing Marriage Community, Intensive, and Membership.
Episodes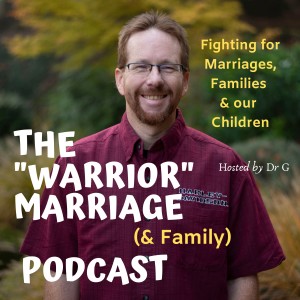 Wednesday Jan 08, 2020
Wednesday Jan 08, 2020
Episode 60 - I want my kids to be healthy and succeed! What is the Best Predictor of Their Success?